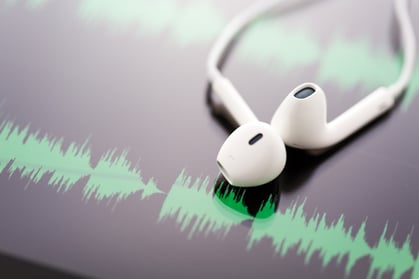 Thanks to the rising popularity of smartphones, people are listening to podcasts virtually anytime, anywhere – in the car, on a train, on a plane, while working out – the list is endless. If you're not familiar, a podcast is a type of audio (or video) broadcast, usually in the form of interviews or discussions that you can download to your computer or mobile device. Users will typically subscribe to a podcast much like they would subscribe to a blog. This way, you are alerted to download new episodes as soon as they become available.
Podcasts are popular for many reasons: fairly short in length, episodes can be accessed at your convenience, and a wide variety of content is available. More importantly, podcasts aren't just for news, sports, and entertainment anymore. There is an increasing demand for podcasts related to business, leadership, and career development.
Below is a list of our top 3 podcasts related to business and leadership. We like them so much that we've even included many of the programs in our Success Coach® developmental resource library. Check them out and see if you agree.
CONTINUE READING