Solutions for Finding and Developing the Right Executive
How many times have you heard that people's past performance is the best predictor of their future performance? The reality: That's a myth, and adhering to it can hurt executive talent management.
Past performance is an excellent predictor of future performance, as long as everything remains constant: same position, same company, same working environment, same team, same manager, same incentives and so on. Remove just one of those factors and the future isn't so clear.
That's why executive talent management is key to making sure you have the best succession planning possible.
For an example, say Casey is a high-performing customer service manager for ABC Company. He's likely to continue to perform well in that role, if everything remains the same. However, Casey's performance in that role is not the best predictor of his potential to be successful in a different role, or in a similar role at a different company.
While past performance is certainly one relevant data point to consider, two other sources of data are essential to developing a complete understanding of a person's potential for success in a new role: perceptions and potential.

The Truth Triangle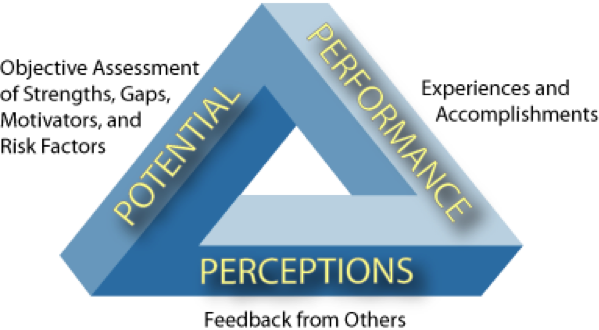 Keep reading to learn how the Truth Triangle can be applied to help your company hire great people, develop talent, prepare future leaders and improve succession planning.
Selection
+
Companies have traditionally made critical hiring decisions based entirely on subjective data gathered through interviews and reference checks. Over the past two decades, organizations have learned how to measure the impact of a poor hiring decision. Today, these organizations now understand the potentially crippling effect that the wrong choices could have on business outcomes, especially when it comes to executive talent management.
Because of this, organizations, including global and Fortune 500 companies, have turned to Select International to add more rigor and objectivity into their selection processes. When used in conjunction with traditional resume reviews, past behavior interviews and reference checks, hiring managers are equipped to make well-informed hiring decisions, based on both objective and subjective data.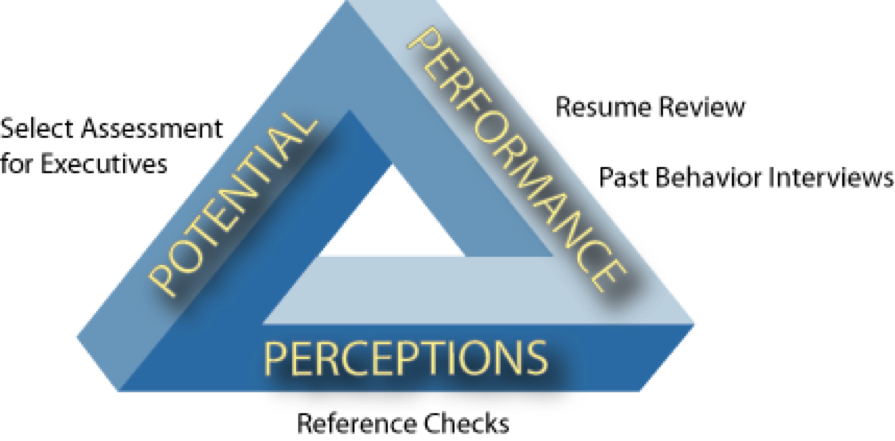 Typical Selection Process Flow
Let's take a closer look at how executive assessment fits into the selection process. It's typically done toward the end of the process, after the client has pre-screened candidates.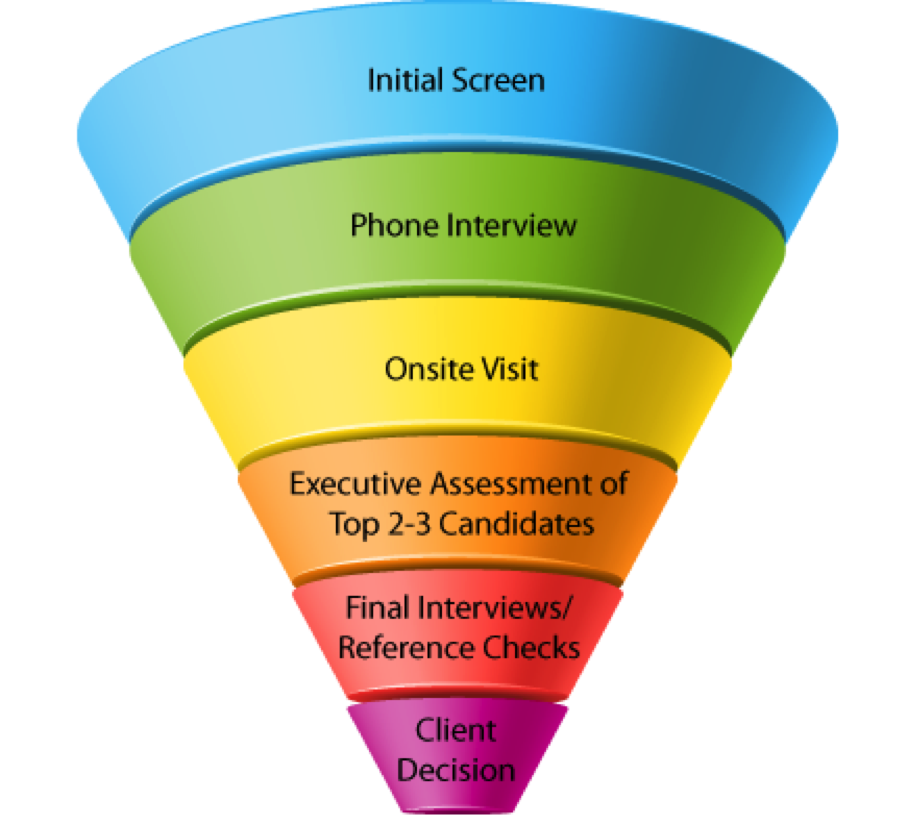 Phase 1: Initial Screen – Internal or External Recruiter
Educational, technical and experience requirements
Preliminary assessment of motivational fit
Search firm may do some testing and provide a written report presenting the candidate's qualifications for the role
Phase 2: Phone Interview – HR/Hiring Manager
Deeper dive into the above
Phase 3: Onsite Visit
Structured interviews conducted by client
Possible presentation or portfolio review
Phase 4: Executive Assessment of Top 2-3 Candidates
Select Assessment

®

for Executives, a remote process
Verbal feedback to hiring manager
Report within five business days
Phase 5: Final Interviews & Reference Checks
Targeted interview and reference probes suggested in report, based on results
Phase 6: Client Decision
Executive assessment provides one piece of data to be considered along with past experience, technical knowledge, interview results and reference checks
---
Leader Development
+
The most effective approaches for developing talent and succession planning focus on gaining an in-depth understanding of the individual's strengths and weaknesses through assessment of potential, perceptions and performance.
Select International provides the tools, processes and reporting to shed light on two pieces of the puzzle: potential and perceptions. When this data is considered alongside the person's performance, developmental focus areas are then accurately identified and addressed with a written developmental plan.
There's also significant value in using Select Assessment for Executives to assess strengths and gaps in a specific team or area of the business, as well as to help identify high potentials for participation in Merging Leader Development Programs and Acceleration Pools. In addition to providing in-depth, individual-level reports, Select International provides clients with a detailed report where both individual- and group-level strengths and gaps are easily identified. Competency ratings, overall potential ratings and risk assessment outcomes are also included.
Contact us to learn more about how to use Select Assessment® for Executives, as well as our structured 360-degree feedback process, to help grow your leaders.
---
Succession Planning
+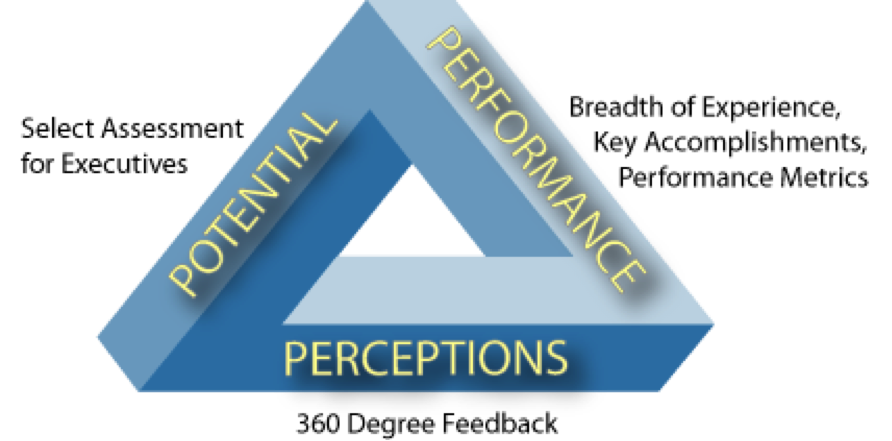 Companies used to rely on highly unstructured, ad-hoc methods to identify successors for key roles. More organizations now use a talent review process, where individuals deemed to have high potential are discussed in a facilitated group format.
While this process represents a step in the right direction, the most progressive companies are adding a more objective component to their succession management process by using Select Assessment for Executives. This involves identifying candidates to be assessed and discovering how much potential they have for advancement. Eventually, with input from managers, talent profiles for each candidate are presented to the board or talent review committee.
---